MEET OUR 2021 VIRTUAL GUESTS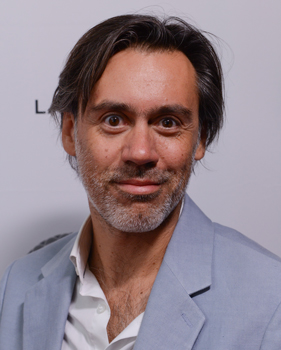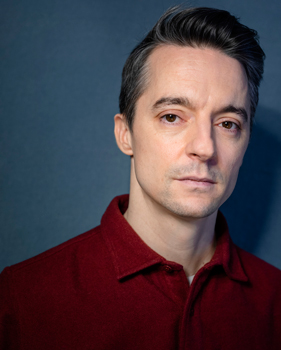 Emmanuel Mouret, LOVE AFFAIR(S) • Hélier Cisterne, FAITHFUL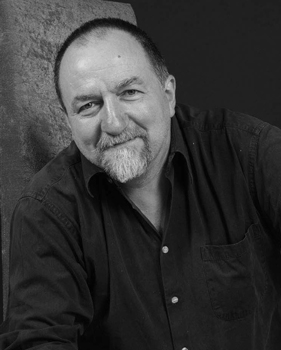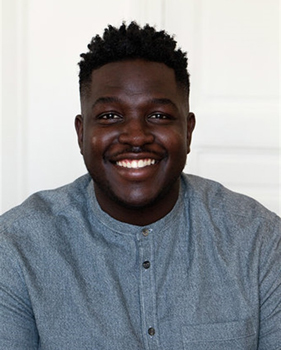 Jean-Louis Milesi, JOSEP • Salif Cissé, ALL HANDS ON DECK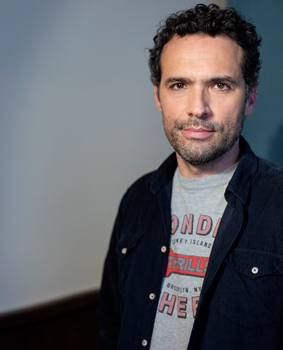 Farid Bentoumi, RED SOIL (To Be Confirmed)
OVERVIEW
Things seem to happen last minute in this virtual world of ours: we confirmed most of our Transatlantic Zoom Discussions today!
Without further ado, we are happy to announce that we have confirmed four guests (and are waiting for the possible confirmation of a fifth). We will also host conversations with Le Professeur Kevin Elstob, as well as an Opening Ceremony (we've improved from last year) and a Closing Discussion.
REMEMBER!
• Discussions with our French guests are held at Noon PDT (9:00pm in France).
• Discussions with le Professeur Elstob are held at 6:30pm
• If you purchase single tickets to a film or the Virtual Festival Pass, you will receive the Zoom invitations, except for Opening Night that is open to all (invitation link is below).
• Questions about the discussions? Email Kevin at: kelstob@csus.edu
• Films are released at Noon PDT. If you want to attend a Zoom Discussion, we encourage you to plan accordingly.
• Download/Print the 2021 Complete Film Program
• Download/Print the 2021 Calendar of Virtual Releases
• Download/Print the 2021 In-Theatre Film Program
• Download/Print the 2021 Calendar of Zoom Discussions
ZOOM DISCUSSIONS
Save the Dates!
→ FRIDAY, JUNE 18 – 6:30PM PDT: ZOOM OPENING CEREMONY,
CELEBRATING 20 YEARS IN SACRAMENTO
Grab a glass of Champagne, or your favorite drink, and join us to toast the 20th year of the Sacramento French Film Festival!
Revel in the memories. Share your best souvenir. And learn about what to expect during our 20th edition. With Special Musical Guest!
Here is the invitation to join us on Friday!
Sacramento French Film Festival Opening Night
Time: Jun 18, 2021 06:30 PM Pacific Time (US and Canada)
Join Zoom Meeting https://csus.zoom.us/j/89510024797
→ SATURDAY, JUNE 19 – 10:AM PDT: MEET THE DIRECTOR - Attention, NEW TIME!
Our first guest, acclaimed director EMMANUEL MOURET, will join us on a transatlantic discussion of his magnificent Love Affair(s). We've been hoping to share his sublime film with you since we saw it last fall. We are so happy you'll get a chance not only to enjoy it, but also to discuss it with the filmmaker himself.

→ SUNDAY, JUNE 20 – NOON PDT: MEET THE DIRECTOR!
Our second guest will be HELIER CISTERNE, director of the beautiful Faithful, a story of commitment to love and to one's cause. French films about the war for independence in Algeria are scarce. We'll talk about why it felt right to make this film now.

→ MONDAY, JUNE 21 – 6:30PM PDT
Join Le Professeur Kevin Elstob for a discussion of Bye Bye Morons (shown in-theater).

→ TUESDAY, JUNE 22 – 6:30PM PDT
Join Le Professeur Kevin Elstob for a discussion of Appearances and de Gaulle

→ WEDNESDAY, JUNE 23: NO DISCUSSION

→ THURSDAY, JUNE 24 – 6:30PM PDT
Join Le Professeur Kevin Elstob for a discussion of Delete History and The Bears' Famous Invasion of Sicily.

→ FRIDAY, JUNE 25 – NOON PDT: MEET THE SCREENWRITER!
Our third guest, JEAN-LOUIS MILESI is a familiar face at the SFFF. We've presented several films he wrote and directed and we are particularly happy to present the stunning animation Josep (shown at the Esquire IMAX Theatre), his first film since he moved back to France. Josep won the 2021 César for Best Animated Film.

→ SATURDAY, JUNE 26 – NOON PDT: MEET THE DIRECTOR!
FARID BENTOUMI, director of Red Soil, may join us for a transatlantic discussion. Whether he can join us or not, don't miss his Erin Brokovich style environmental thriller.

→ SUNDAY, JUNE 27 – NOON PDT: MEET THE STAR!
Last but ot least, the fabulous SALIF CISSE star of All Hands on Deck, will talk with us about his first acting experience in a feature film, and being a student of the Conservatoire National Supérieur d'Art Dramatique (the Higher National Conservatoire for Dramatic Art).

→ SUNDAY, JUNE 27 – 6:30PM: ZOOM CLOSING
Join the Le Professeur Kevin Elstob for a discussion of A Son, and to conclude the Festival!
ACCESS OUR VIRTUAL PLATFORM HERE
ACCESS OUR IN-THEATER PROGRAM HERE
SUPPORT US !


DONATE HERE & NOW:
• PayPal (click on the yellow DONATE button)
• Square(direct link)
YOUR SUPPORT IS ESSENTIAL IN MAINTAINING THE QUALITY
AND AFFORDABILITY OF OUR PROGRAMS.
Since our first year in 2002, our sponsors have been instrumental in keeping us alive and maintaining the quality, diversity, affordability, and success of our programs. And of course, in these unprecedented times, we need your support more than ever!
Find out more about our sponsoring opportunities HERE.
We want to extend a huge thanks to those of you who have already donated this year, your loyalty means a lot.
Your support makes the Festival happen, merci!