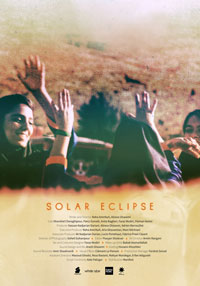 PRESENTED with EUGENIE GRANDET
CREST THEATRE
Saturday, June 11, 2022 – 1:00pm
SOLAR ECLIPSE by Alireza Ghasemi & Raha Amirfazli - 2021 - White Star - 14 minutes - FICTION
Iran. After school, Saaghi and her two friends have come to a gathering in Tehran's largest park to watch a solar eclipse. Playful and rebellious, they steal a camera stand, lie to their parents, and discuss boys and an upcoming party. Their wanderings lead them to a remote part of the park where Saaghi witnesses something that will change her world.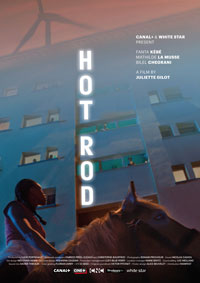 PRESENTED with
HARD SHELL, SOFT SHELL
CREST THEATRE
Saturday, June 11, 2022 – 3:30pm
HOT ROD (BOLIDE) by Juliette Gilot- 2022 - White Star - 16 minutes - FICTION
Summer 2031, 104°. Gasoline cars have been banned due to the pollution and there are only a few electric cars around. Saadia, 16, realizes that attending mechanic school will lead her nowhere. To cheer her up, her friends joke about getting a horse! Saadia likes the idea and swaps her electric scooter for a massive workhorse named Bolide (Hot Rod), bringing him back to her housing project.