THE SFFF INVITES YOU TO CELEBRATE THE HOLIDAYS
FRENCH STYLE!

C'EST SI BON, C'EST SI DOUX,
IT'S ALL SWEET…
TICKET SALES START TODAY!
On Saturday, December 14, the Sacramento French Film Festival will hold Les Treize Desserts, a unique and festive fundraiser based on an enduring Christmas tradition from the Provence region of France.
Proceeds from the evening will benefit the upcoming 13th Sacramento French Film festival (June 20-29, 2014 - Crest Theatre). This is a wonderful way to help your favorite film festival while having an unforgettable evening!
Attendees will enjoy 13 luscious, traditional (and not so traditional) desserts, served with champagne, cocktails, and wine in the lovely home of Sacramento's Honorary French Consul, Jane R. Wheaton. A silent auction (a comfortable way to do your holiday shopping!), live music, and merriment unique to the SFFF will complete the event...


TICKET INFORMATION
Attendance is limited to 50 people, by reservation only.
Tickets are $50 per person / $60 after November 22. Purchase your tickets early to ensure you will be part of this one-of-a-kind event.

ORDER TODAY: SOLD OUT!


EVENT DETAILS
Date: Saturday, December 14, 2013
Time: 7pm - 9:30pm
Location: Home of the Sacramento Honorary French Consul, Jane R. Wheaton, in the Sacramento Arden area. Complete address will be sent to attendees after they purchase tickets.
Cocktail attire.


FEATURING
Crémant de Bourgogne by Jean-Charles Boisset, Cocktails by Lillet, Dessert Wine by Alexander the Grape, Water by Perrier & Coffee by Coffee Works.
Desserts by Ancient Future, The Delta King, Full Belly Farm, Icing on the Cupcakes, Joie de Vivre French Selections, Karen's Bakery & Café, Vanilla Bean Gourmet Cupcakery, Zia's Delicatessen, and more...
Selland's will provide the highlight of the evening, the French traditional Christmas cake: la Bûche de Noël !
Silent Auction items will include
An original necklace by Sacramento artist Sofia Lacin
A painting by Sacramento artist Jose di Gregorio
A framed photograph by Sacramento photographer Dianne Poinski
1-night stay at the Amber House in Midtown Sacramento
A framed signed 2013 SFFF poster by Kent Lacin & University Art
1-night stay at Inn & Spa on Parkside in Downtown Sacramento
A behind-the-scenes & historical tour of the Crest Theatre
Tickets to the B Street Theatre
A terrine dish by Le Creuset
French lessons by le Professeur Kevin Elstob
A Champagne Brunch for 4 at the Delta King
Christmas Stockings by Two Accordions
Bottles of wine
A gift basket from the Crocker Art Museum
Gift cetificates to Sampino's in Downtown Sacramento
And more…
Music
Piano: Connor Potts
Music Mix: DJ Christophe

IF YOU CANNOT ATTEND BUT STILL WANT TO HELP THE SFFF,
YOU CAN
MAKE A DONATION HERE!
MERCI !
MERCI
TO OUR FANTASTIC SPONSORS!


DRINKS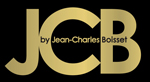 DESSERTS


SILENT AUCTION



WITH
THE SUPPORT OF