TOMORROW!
Don't miss the 3rd annual
SERGE GAINSBOURG BIRTHDAY PARTY
This Saturday, March 31st - 8pm
@ 1630 I Street, in Midtown Sacramento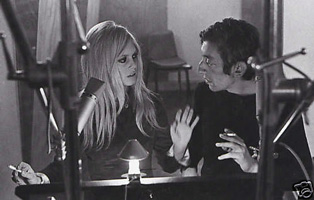 Featuring DJ Christophe and DJ Roger,
5 Live Tribute Bands, Film Clips, &
a Psychedelic Light Show by pioneering liquid lightshow artist George Holden!
Join us for our 3rd annual celebration of French Icon Serge Gainsbourg (April, 2 1928 – March, 2 1991) presented by the Sacramento French Film Festival & Verge Center for the Arts.

Singer-songwriter, director, actor, photographer, provocateur, iconoclast, and much more, Gainsbourg, a major figure in the 1960's, 1970's, and 1980's pop-culture, took on the world through a fog of Gitanes and alcohol... Gainsbourg is still today considered as one of the world's most influential popular musicians and Gainsbourg mania is growing, thanks to such successes as Joann Sfar's critically acclaimed film Gainsbourg: a Heroic Life (closing night – SFFF 2011) and last year's sold out Tribute at the Hollywood Bowl. Come and celebrate the spirit of "Gainsbarre" with us!

Check out DJ Christophe's interview in The Sacramento News & Review!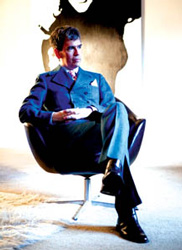 DJ Christophe - Photo by Wes Davis
Sacramento News & Review
The Gainsbourg Party is also mentionned on SacBee.com

WHEN: Saturday, March 31st - Doors open at 8pm / Tribute Bands at 9pm.

WHERE: Please note the location change, the Gainsbourg Party will be held at 1630 I Street (corner of 17th Street).
TICKET INFORMATION: $5 General Admission / Free for Les Amis du Festival 2011.

BANDS: Harley White Jr. Trio featuring Peter Petty ★ Afternoon Teacup Collection ★ Bedroom Kids ★ Love Is Over, from Sacramento ★ The Slippery Slope, from Oakland.
NO HOST WINE & CHAMPAGNE (by Barefoot Wine & Bubbly), BEER (by Hoppy Brewing Comapny) & PASTIS BAR: Featuring Special French Pastis Cocktails!
PSYCHEDELIC LIGHT SHOW: by George Holden
Holden first worked with Abecrombe Lights at Bill Graham's Fillmore West and Winterland shows in San Francisco. He produced light shows throughout the 1960s, 70s, 80s, 90's for such acts as the Grateful Dead, Jefferson Starship, Van Morrison, Sly and the Family Stone, Moby Grape, Carlos Santana and more. Of particular note is George's co-production of the 'Altered States', an exhibit in 1999 at the SF MOMA featuring founding light show artist, Glenn McKay of Headlights. The exhibit ran for six months and was an exact replica of a working lightshow.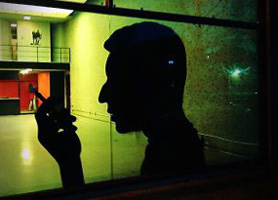 MERCI TO:
The Sacramento Metropolitan Arts Commission
Barefoot Wine & Bubbly
Hoppy Brewing Company
Priority Parking
Record Club!
JOIN THE SFFF ON FACEBOOK & TWITTER!