Bonjour to all!
In these days of forced isolation, we hope you and your family are doing well and staying safe. We are still unsure of what will happen with the Festival in June, but meanwhile, since we can't meet in a movie theater, let's get together virtually to watch a French film! Netflix just released a brand new one that we were considering for our 2020 lineup. Let's watch it together!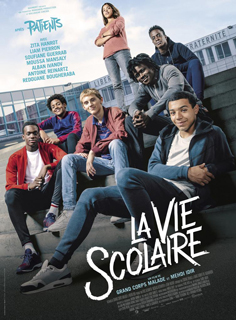 Join the SFFF team on a Netflix Watch Party for the acclaimed 2019 comedy/drama SCHOOL LIFE (LA VIE SCOLAIRE) directed by Mehdi Idir & Grand Corps Malade, on FRIDAY, APRIL 17 @ 7:30pm, in the comfort of your home! The virtual screening will be followed by a Zoom Q&A with le Professeur Kevin Elstob, the SFFF team, and fellow SFFF lovers.

SCHOOL LIFE: Fresh from the South of France, Samia (Zita Hanrot, Fatima - SFFF 2016 & Breath of Life – SFFF 2019), a young counselor, arrives in a middle school in Saint Denis, one of the poorest suburbs of Paris. Passionate about her job, she devotes herself to working with her disadvantaged students and shows them that a brighter future is possible, while facing her own challenges.
Winner of the 2019 Cinephiles of the Future Award at the Seville European Film Festival. Not Rated (All Audiences).
Watch trailer here.
Please RSVP (via email to littlececile@gmail.com) by Thursday, April 16!
We will email you an email confirmation along with a short presentation video by Professeur Elstob on Friday morning.

The link to join our Netflix Party will be emailed about 15 minutes before the 7:30pm start, along with the Zoom invitation!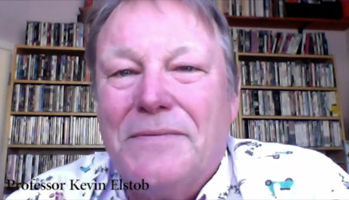 HOW TO JOIN THE NETFLIX WATCH PARTY:
You need to be a Netflix subscriber. Netflix Party allows you to watch Netflix with your friends online with synchronized video and a group chat.
- To install Netflix Party, you need to use Chrome. Go to https://www.netflixparty.com/ and click the "Install Netflix Party" button. Once you are redirected to the Chrome Web Store, click "Add to Chrome" to finish installing Netflix Party. Please do so in advance!
- To join a party click on the party link, which will redirect you to Netflix's website. Then click on the "NP" button next to the address bar (top right of your screen), and you should automatically join the party.
HOW TO JOIN THE ZOOM Q&A:
After the Netflix Watch Party, please join the post-film discussion with le Professeur Kevin Elstob, the SFFF team, and fellow SFFF lovers on Zoom.
We recommend downloading the Zoom app on your preferred device (computer, tablet, or smartphone) in advance, prior to the Netflix Watch Party.
We hope to spend some time with you all next Friday.
In the meantime, stay safe!
Cécile & the SFFF Team