BREAKING NEWS: SF BAND RUE '66
will perform at our 2014 SERGE! PARTY...
SERGE! 5th GAINSBOURG TRIBUTE PARTY
BEATNIK STUDIOS, Downtown Sacramento,
SATURDAY, APRIL 19, 2014 – 8pm

COME CELEBRATE THE SPIRIT OF
GAINSBOURG & "GAINSBARRE" !
FEATURING DJ CHRISTOPHE and DJ ROGER,
LIVE MUSIC with RUE '66, FILM CLIPS, SERGE ART, COCKTAILS, DANCING…
We are very excited that this year, the French San Francisco based band RUE '66 will pay homage to Gainsbourg with us. Get ready for a fun-filled night of French pop music!!
Rue '66 creates the feel of mod 1960s Paris. Playing familiar translations and original French yéyé, Rue '66 blends '60s harmonies, female vocals, go-go boots, and surf guitar, AND GETS EVERYONE ON THE DANCE FLOOR...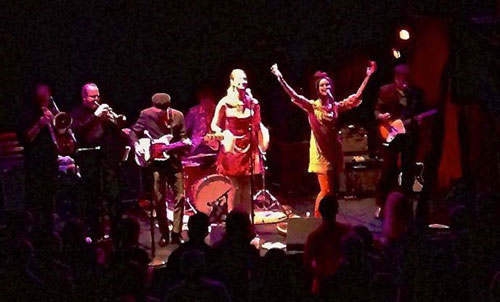 "A Rue '66 gig is like travelling back in time and going to France, without having to leave present-day San Francisco" - Tony DuShane, San Francisco Chronicle.
"a throwback to the '60s" - Russell Jelinek, The Bay Bridged
(And Peter Petty will be there next year with Melody Nelson!...)
PROGRAM of the EVENING
8:00pm: Doors & Bar open...
9:00pm till 1am: Live concert, DJ's and DANCING!
Verge Center for the Arts being closed for construction work, Serge! is being hosted this year by Beatnik Studios in their brand new location (723 S Street - Downtown Sacramento)
TICKET INFORMATION
$10 Admission.

NO HOST WINE, CHAMPAGNE, LILLET, BEER & PASTIS BAR.
MERCI to
RECORD CLUB, BAREFOOT WINE & BUBBLY, 
SIMPLY RECIPES, NEW GLORY CRAFT BREWERY, LILLET,
PERRIER, & BEATNIK STUDIOS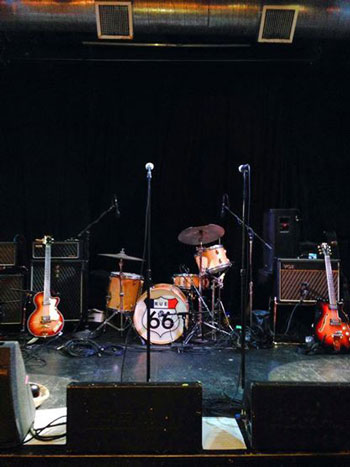 SUPPORT YOUR FRENCH FILM FESTIVAL
Whether you are a sponsor or a passholder, whether you attend every SFFF screening or just a few, whether you only come to the Festival or to our other events throughout the year, you received this message because you are part of our adventure and appreciate what we do.
As we embark for a new season of events, we hope that you will choose to support the Sacramento French Film Festival. No donation is too small, every penny helps
DONATE HERE!
Receiving your donation now will make it easier for us
to plan our 2014 events and present the best!
MERCI !